Rami
Administrator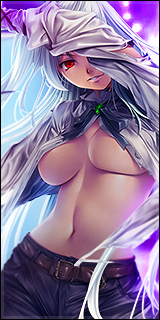 Posts

: 494


Credits

: 3087


Reputation

: 37


Join date

: 2013-05-12


Age

: 29


Location

: Los Angeles, California


Subject: Moderator Guidelines Fri May 17, 2013 5:26 pm

---

Moderator Guidelines

*Activity
It's a must that Moderators look over their sections daily. You as Moderators are expected to monitor through the threads to make sure they are staying on topic and for posts or users whom are not following rules. If for any reason you the Moderator can't be here please let another Moderator know and they will take over your section.

* Warnings
You the Moderator must give warning to users whom aren't following rules.  

*Misplaced Threads
For any misplaced threads Moderators must give a verbal warning to the user whom created the thread and move them to the proper section.  For Instance, A thread discussed about gaming in the anime section must be moved to proper section immediately.

*Junk Threads
At times users make threads with meaningless and no long term goal. These threads can be simply a question, where something is or a question that involves opinions.  To determine whether a thread is a junk thread it has to have no quality content that wouldn't draw attention to other users, and it ends in a few posts.  Therefore, the user must be warned, if he continues to do so he will be temporarily banned.

*Deleting Threads
If you the moderator believe that a thread should be removed for whatever reason, being it has no purpose, or it has been ruined lock it.  The purpose for locking it is for you Moderator must look over the content to insure whether the thread could be reinstated if not then a permanent removal.

*Signatures
There are always a few users that have signatures that do not follow the rules, therefore, you as the Moderator must give the user a warning to resize or take down signature.  If the instance comes were the user didn't comply then ask an Administrator to remove the signature and let them know why it was removed.

*Banning Users
Users will not be banned only after they received warning and still didn't follow rules.  We do not tolerate spammers doing so this will be a temporarily ban.  If the user continues to do so this will result in a permanent ban.  A spammer might be a user whom creates threads a lot that has no relevant meaning or topic in other words a junk thread.  If you moderator is banning a user please let an Administrator know why your banning the user.  

Thanks Vezz For Lovely Set!