Rami
Administrator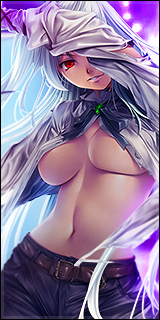 Posts

: 494


Credits

: 2904


Reputation

: 37


Join date

: 2013-05-12


Age

: 28


Location

: Los Angeles, California


Subject: Udpated Forum Rules and Moderator Application Info Thu Jan 16, 2014 4:58 am

---

The forum rules have been updated so please make sure you check them out.

Signature Sizes

Administrators and Mods: 700 Width x 400 Height

Regular users: 700 width x 250


As far as the Moderator Application it will be given by Moderators or Administrators.  If there is a case where a Moderator(s) are required for a specific section it is up to the current Moderator of the particular section to recruit the users they seem fit for the position. All users whom want the chance to become a Moderator will have to fill out an application with specific instances where you have to resolve particular situations. Anyone whom fills out the application has the opportunity to become a Moderator, though I will mention that users whom have helped out improve the forum have a higher probability that users who did not. Moderators will not allow regular users to come to them for the privilege of making someone a Moderator, So Moderators will come to them. A regular user demanding someone to be a moderator most likely decreases the person's chance of becoming a Moderator, unless the Mod thinks otherwise.


Questions or Concerns lay them on me.

Thanks Vezz For Lovely Set!
Lelouch_Vi_Britannia
Artwork Moderator





Posts

: 587


Credits

: 3040


Reputation

: 30


Join date

: 2013-05-13


Location

: lost...